Marshall Medical Center to Open Orthopedic Clinic in El Dorado Hills
Category: Marshall In The News
Posted On:
Written By:

Victor A. Patton - Reporter, Sacramento Business Journal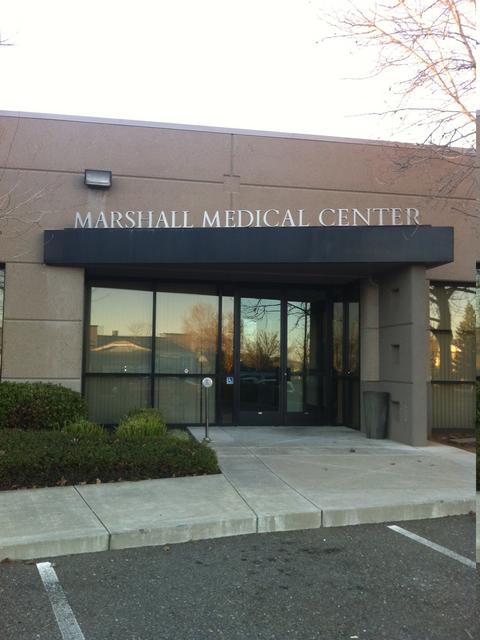 Officials at Placerville-based Marshall Medical Center say they're on track to open a new orthopedic clinic in El Dorado Hills in late February or early March.
The 3,000-square-foot clinic at 5137 Golden Foothill Parkway will be in a leased building adjacent to the nonprofit health care provider's Whole Child Health practice and Family Medicine Office.
Construction costs for the project are around $1 million, according to Dana Rice, director of construction and engineering.
Spokesman Mark DeVaughn said the clinic will help extend care to Marshall's patients in El Dorado Hills and the surrounding region. Marshall Medical Center serves a market share of 6 percent of El Dorado Hills' population, which according to the 2010 Census stood at around 42,000 people. DeVaughn said the orthopedic clinic's services in El Dorado Hills will include consultations for minimally invasive procedures, like arthroscopic surgery, to treat injuries from physical activity. The surgeries themselves will take place at Marshall's Outpatient Surgery Center in Cameron Park.
Arthroscopic surgery uses small incisions and a tiny camera to treat many injuries of the joints, particularly the knee, but also hips and shoulders.
The facility will be staffed by five orthopedic surgeons and one physician assistant. DeVaughn said orthopedic doctor Brandon Beamer will be at the facility most of the time, while the others will be on rotation. "He's one of the only hip arthroscopic surgeons in Northern California," DeVaughn said.
Another doctor at the facility, Stephen Cyphers, is El Dorado County's only total ankle replacement surgeon, according to DeVaughn.
The new orthopedic clinic isn't the only construction project on Marshall's agenda. The nonprofit is preparing to do $1.5 million in code upgrades to an outpatient clinic at 4300 Golden Center Drive in Placerville, Rice said. Most of those upgrades are primarily mechanical and related to air conditioning, although new paint, cabinets and other office items are included.
Marshall Medical Center is one of the few independent hospitals left in the state, after the industry's consolidation in recent years. It's also the fourth-largest employer in El Dorado County, with about 1,200 workers.