Marshall Medical Center Welcomes New Board Members
Category: Press Release
Posted On:
Written By:

Marshall Medical Center
The Marshall Medical Center Board of Directors is a volunteer group of community members who provide their time and experience to set policies, maintain Marshall's financial stability, and make decisions that affect the future of the organization. Marshall welcomes three new board members: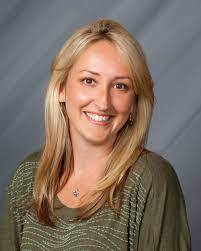 Alexis Long, MD
Dr. Long has served as medical director for the Marshall Emergency Department and the Wound Care Center. Previous board memberships include the Emergency Medicine Physicians Medical Group and Sierra Sacramento Valley Medical Association. Dr. Long graduated from UC Irvine with her medical degree and completed her emergency medicine residency at UC Irvine Medical Center.
Ed Manansala, Ed.D.
Since 2016, Dr. Ed Manansala has served as the El Dorado County Superintendent of Schools. His tenure has been marked by strong collaboration with education and community leaders to increase achievement, equity, and successfully implement the California Statewide System of Support. Dr. Manansala is the Vice Chair of the State Board of Education's California Practitioners Advisory Group and serves on UC Davis School of Education Advisory Board. He was the 2018 President of the California County Superintendents Educational Services Association and served on Governor Newsom's Charter School Task Force.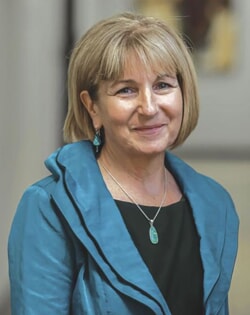 Ann Platt, FACHE
Anne Platt, a 35-year veteran in healthcare administration, retired from Sutter Health after 14 years as CEO of Sutter Amador Hospital. Among her experience, Anne has served on the California Hospital Association Executive Committee and Board of Trustees as the Rural Healthcare Center Chair and the AHA Governing Council for Small and Rural Hospitals.
Marshall Board Members serve for terms of 3 years. Marshall is fortunate to have had many accomplished professionals lend their time and experience. Thanks and appreciation go to Sue Rees, Gigi Marchini and Stan Henjum, MD, who recently rotated off the board. For a full list of of the board members and officers, visit https://www.marshallmedical.org/about-us/board-of-directors/.
Marshall Medical Center is an independent, nonprofit community healthcare. Marshall Medical Center includes Marshall Hospital, a fully accredited acute care facility with 111 beds in Placerville; several outpatient facilities in Cameron Park, El Dorado Hills and Georgetown; and many community health and education programs. Marshall has over 200 licensed practitioners and over 1,600 employees providing quality healthcare services to over 180,000 residents of El Dorado County.