Marilyn's Story
Author: Marilyn's
Date Submitted: Nov 30, 2022
Category: Patient Stories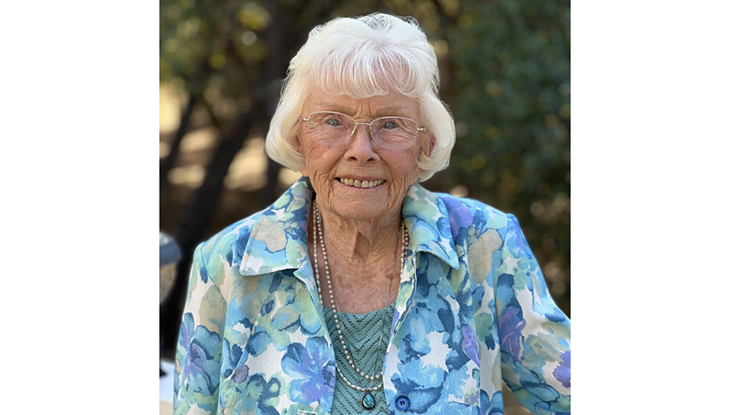 " I've been blessed with the most caring assistance in all aspects of my health care. I want to give back all that I have been given. Community Care Network will be remembered in my trust for compassionate never-ending care,"
"Do you believe in angels?" asked Marilyn Schmidt, her blue eyes sparkling at the thought. "I've come to know a lot of angels," she continued.
Self-sufficient at 92 years of age, she lives independently in a tidy home overlooking a serene lake. Marilyn still drives, "I have driven for 72 years and never had a ticket or accident," she proclaimed.
Marilyn is spritely, active, and enjoys spending time with her tightknit community of neighbors. Her tribe has gotten just a little bit bigger lately, including caregivers from Marshall's Community Care Network (CCN). About five years ago, Marilyn fractured 10 vertebrae trying to move a heavy appliance by herself. Though she gets around ok, the injury has had lasting effects.
Dr. Pete Barba has been Marilyn's doctor for the past 16 years. "He's not just a doctor, but a friend. Dr. Barba realized I did not have as much support as he desired for me, so he put me in touch with the Marshall Hospital-funded Community Care Network. Immediately more angels entered my life," explained Marilyn. The CCN team arranged home visits, facilitated treatments, a pharmacist reviews her medication, and a specialist works with Marilyn regarding health goals and her care plan.
"Everybody I have met at CCN is so special. They are interested in my wellbeing. They call weekly to ask if I'm ok and if there is anything I need," she continued, "These are the kind of people I want in my life."
"I've been blessed with the most caring assistance in all aspects of my health care. I want to give back all that I have been given. Community Care Network will be remembered in my trust for compassionate never-ending care," Marilyn shared.
She reached for a piece of paper to read aloud the definition of philanthropy, "The love of humankind. Devotion to human welfare." Content, Marilyn concluded, "You help the people who help you. My heartfelt thanks to outstanding professionals who will be my friends forever."
For more information about the Community Care Network, visit marshallmedical.org or speak with your Marshall healthcare provider. For information about the Marshall Foundation for Community Health and how you can support worthwhile programs, visit marshallfound.org.